Prepaid U.S. Wireless
by the Cellular Academician
The best source in the U.S. for Low Cost Prepaid Cellular Advice
74¢-$4.17 per Month
5.4¢-$1 per minute
New Section on Unlimited and High-Volume Prepaid Plans
Last Update: 5 December 2009
Rather than posting the same thing on Usenet every time someone asks about prepaid cellular, I decided to prepare this simple web page. This is a non-commercial site; nothing is sold on this site.
---
callingmart tends to always have the least expensive on-line refills. They used to have occasional 8%
off deals on Net10, Tracfone, Verizon & PagePlus refills, but lately they've gone down to 7% specials.

Ongoing Calling Mart Coupon Code: ca3p-1207
CallingMart.com: 3% off the regular discounted price. Use coupon code ca3p-1207. When combined with their already discounted price this brings the discount on PagePlus to 5.91%.
The first time you buy from CallingMart they may call you to verify the purchase because with products delivered electronically there is a higher risk of fraud. This can delay delivery of your PIN.
Limited Time, Higher Discount, Calling Mart Coupon Codes
10% Off T-mobile and at&t go phone refills. Coupon Code: Oct09-10 (expires 10/23/2009)
7% Off Net10, Tracfone, Verizon & PagePlus refills. Coupon Code: Reserved
I have no affiliation with CallingMart.com other than being a customer. However the links to CallingMart do include my referral code number.
---
Cellular Accessories

The best place I've found for cellular accessories (OEM batteries, OEM chargers, cases, etc.) is http://cellularaccessory.com. Use code "gift4u" for an extra 5% discount. They don't gouge on shipping charges. I prefer OEM accessories whenever possible as the after-market stuff, especially chargers, don't last either physically or electrically, and they sell OEM stuff very cheaply. Watch out for outdated batteries. I've gotten better batteries from http://dealextreme.com which also has free shipping, but a limited selection of phone batteries.
I have no affiliation with cellularaccessory.com other than being a customer.
---
Free Cell Phone Service for Low-Income Residents in Some States
Qualifications
Be on Federal Public Housing Assistance (section 8), Food Stamps or Medicaid OR have an income that's less than 135% of the poverty level.

Not be on lifeline landline service

Have a residence address (no P.O. Boxes)
See https://www.safelinkwireless.com for details.
---
PagePlus Lowers Rates on Lowest Priced Refills
PagePlus used to give you 83 minutes for $10 (12
¢/minute). They recently increased this to 100 minutes for $10 (10¢/minute).
---
AT&T GoPhone offers Unlimited Voice & Messaging for $60/month
Responding to pressure from PagePlus, AT&T has introduced an unlimited prepaid plan. It cost $60 per month plus fees. No MB of data are included. You sign up for the "Simple Rate Plan" then add the "60 Unlimited Talk and Text Feature Package."
The PagePlus plans appear to be a much better deal. The 1200 Minutes/1200 Text or MMS/50MB of data plan costs $24.60/month, and the unlimited plan is $32.82 a month with 20MB of data (but on the PagePlus unlimited plan MMS comes out of your data allocation). Also, native coverage on PagePlus is far superior to prepaid coverage on AT&T, plus PagePlus has the option of extra-cost off-network roaming when you're not on Verizon's own network.
---
PagePlus Offers 1200 Minutes/1200 Text or MMS/50MB Data for $24.60/month
As expected, PagePlus has announced a new service plan which is lower cost than its unlimited plan but that may be sufficient for most users (and that includes more data than its unlimited plan). See http://www.pagepluscellular.com/Plans/Talk%20n%20Text%201200.aspx for details.
With an 8% Discount Code from CallingMart (offered about six times a year) $46 buys you $56 worth of PagePlus money on the $50 refill card. $29.95 of PagePlus money is deducted each month for unlimited service.
$29.95 x 46.00 ÷ 56.00 = 24.60
($46 = $50 minus an 8% discount from callingmart.com)
---
Older Events
Jitterbug Recalls Phones for Lack of Off-Network 911 Service

PagePlus Updates Coverage Map

PagePlus offers Unlimited Texting for $16.39/month

PagePlus offers Automatic Refills—Kind Of

PagePlus Adds former Alltel Coverage Areas

Verizon InPulse Phones Still Can be Activated on PagePlus

PagePlus Unlimited Talk & Text + 20MB of Data < $33/month
---
December 2009 Tip of the Month
Balance Announcement Suppression on PagePlus
You can suppress the annoying balance announcement by calling PagePlus customer service at (800) 550-2436 and requesting that they turn it off.
---
The More a Product is Advertised, the Poorer a Value It Is
Don't run out and buy the most heavily advertised, most widely distributed, prepaid wireless phones. Invariably, these providers charge higher per minute rates, and have higher monthly minimums, than some lesser known providers, while often providing poorer coverage. This is especially true in the world of prepaid wireless, where Tracfone, Net10, Jitterbug, Verizon InPulse, AT&T GoPhoneon, Boost, and Virgin Mobile are among the most expensive prepaid services on the market. Boost is now pushing their $50 unlimited voice/data/text plan. It's a great deal, but it's on Nextel's iDEN network which is extremely poor (and non-existent outside major urban areas).
What's Wrong With Each of these Prepaid Providers?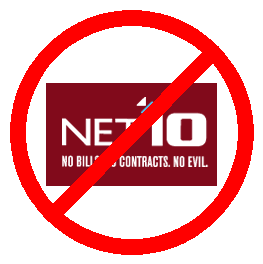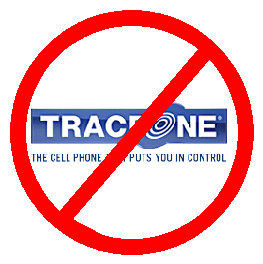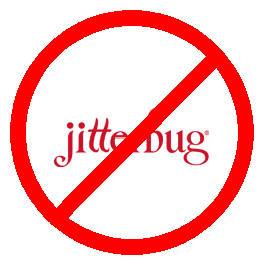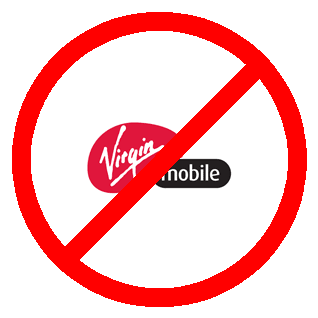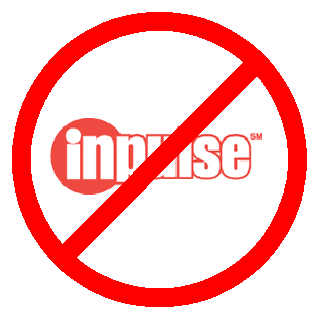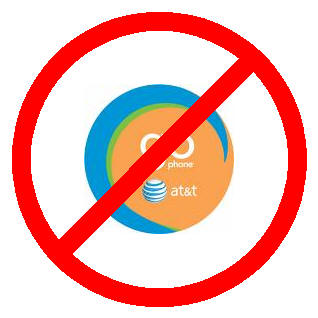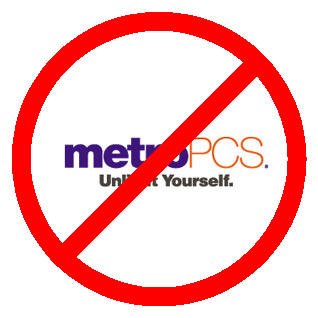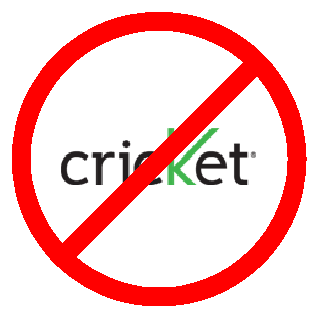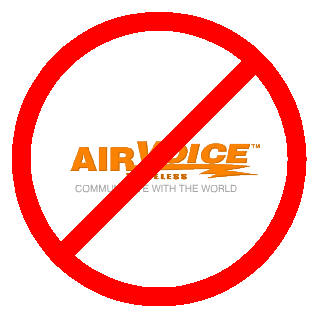 ---
What's Right With Each of these Prepaid Providers?
---
While companies like Virgin Mobile, Net10, Jitterbug, Verizon, Boost (Sprint/Nextel) and Tracfone heavily advertise their prepaid services in the media, in reality their offerings are not the best choices for prepaid in terms of minimum monthly cost, cost per minute, or coverage. On this site I look at the three best choices for prepaid cellular, as well as one extremely low cost emergency wireless service. I have also added some columns to the cost comparison chart to show just how much of difference there is in the cost of carriers that do massive advertising (Tracfone, Net10, Jitterbug, Virgin Mobile, Verizon InPulse, AT&T Go Phone, and Boost Mobile).
When looking for a prepaid wireless phone, you want to look at a number of factors:
Minimum monthly cost (especially important for a phone used primarily for emergency and urgent use only).

Per minute cost (at the number of minutes you'll be using)

Roaming costs

Texting costs

Expiration (how often do you have to add more money to the account to keep it active)

Coverage (which can vary from abysmal on Boost, to mediocre on AT&T, & Virgin Mobile, to adequate on T-Mobile, Tracfone, AT&T & Net10, to excellent on Jitterbug, PagePlus and Verizon InPulse). A lot depends on whether or not roaming is allowed. Remember that prepaid users generally do not have the same coverage as post-paid users. Prepaid users may have to pay extra for off-network roaming or may not be able to roam at all.

Handset availability (both in terms of cost and features)
I've provided a number of comparison charts that will help you make the proper choice. Some prepaid plans are from MVNOs (mobile virtual network operators) and some are directly from the carrier (Sprint no longer offers its own prepaid plan under its own name, though they recently acquired Virgin Mobile). One key consideration in selecting a plan is the coverage area, and whether or not the carrier or MVNO allows roaming onto other carriers that use the same wireless technology, and whether or not there is an extra charge for such roaming. For example, Virgin Mobile's coverage is far worse than Sprint's regular post paid coverage because Sprint subscribers can roam onto other CDMA networks, but Virgin Mobile users cannot (see Roaming). This makes Virgin Mobile a very poor choice if you ever plan to travel outside of Sprint's very limited native coverage area.
What's of particular interest is that for a great many users, even those that use several hundred minutes per month, prepaid is usually cheaper than postpaid. For example, a typical $40/month, 450 minute plan on Verizon, AT&T, or Sprint would cost a minimum of $43/month with taxes and fees. But only $33 would buy you unlimited minutes and unlimited texting on PagePlus prepaid (as well as 20MB of data). What you don't get on PagePlus is international roaming or free off-network roaming (roaming off Verizon's network costs 59¢/minute but with Verizon's acquisition of Alltel, unless you're going to extremely rural areas, or to Alaska, you'll rarely roam). You also don't get a subsidized phone.
Unlimited plans from MetroPCS and Cricket should be avoided at all costs. These carriers have extremely limited networks with no coverage at all outside a very few urban areas. They are no bargain at all when compared to something like PagePlus unlimited, which includes unlimited texting and 20MB of data, in addition to unlimited voice calling. PagePlus will work virtually everywhere in the U.S. that has coverage. Only if you do a lot of calling in areas with no Verizon service would you not get PagePlus versus another carrier, and the areas where MetroPCS and Cricket have service would virtually always have Verizon service. For example, unlimited voice and texting on Cricket or MetroPCS would be $60 per month or $40 per month respectively.
Data is the area where prepaid is very limited. Postpaid data users are offered 5GB of data when they sign up for a data plan typically costing $60/month. On the prepaid carriers, that have data available at all, you're charged 20¢ to $50 per MB. This is probably why Verizon didn't object to their MVNO PagePlus offering unlimited voice and texts for under $33/month--the big money now comes from data.
---
This table gives a brief comparison of the different low-cost options for prepaid wireless, as well several of the expensive prepaid plans. See a more detailed Cost Comparison Chart.
Inexpensive Prepaid
Expensive Prepaid
Awful Prepaid
Plan Name
American Roaming Network
(outgoing only)
7-11 SpeakOut GSM
Tracfone
Net10
Jitterbug
Virgin Mobile
Verizon InPulse
AT&T GoPhone
Airvoice CDMA Express
Boost Mobile
Lowest Cost/Peak Minute
25¢

5.4¢

8.8¢

14.3¢

11.8¢
10¢
10¢
5¢
($50 per month)
5¢
(plus $1.99/day)
2¢
(plus $1/day)
7¢
10¢
Maximum Expiration of Card or Time

(Days)
1 Year

120

365

365

365
180
30
365
365
365
365
90
Text Messaging (Send/Receive)
None
8¢/8¢
10¢/5¢
10¢/10¢
3.5-15.5¢/3.5-15.5¢
5¢/5¢
No Texting
15¢/15¢
1¢-20¢/1¢-20¢
2.5¢/2.5¢
($5 for 200)
10¢/10¢
10¢/10¢
Roaming
Extensive, No Extra Charge

Extensive, 59¢/minute

Extensive, No Extra Charge

Small, No Extra Charge

Extensive, Double Minutes Except for "One Rate" Plan Phones.

Extensive, Included
Unclear, but probably no roaming.
None
Small, 20¢/minute
Small, No Charge
Extensive, $1.10/minute
None
Access Fee
None
50¢/month
None
$2.14/month
None
None
None
None
$0-$3.99/day
$0-$1 per day plus E911 Fee
$1/month
None
Minimum Cost Per Month
83¢

$2.31

$3.07/74¢

$4.17

$5.99 (no minutes)
$15
$10
$6.67
$8.33
$15
$3.33
$6.67
Voice Mail
None
Included
Included
Included
Included
Included
$3/Month
Included
Included
Included
Included
Included
Data

Not available

$1.20/MB
(free QNC data on some phones)
Not available
$50/MB
Not available
Not available
Not available
20¢-$1.50/MB
99¢ per 24 hours
20¢-$10.00/MB
Not available
35¢/day
Automatic Refills Available
No
Yes
Yes
No
Yes
Yes
Yes
Yes
No
Yes
No
Yes
Port Number In
Not Applicable
Yes
Yes
Yes
Yes
Yes
Yes
Yes
Yes
Yes
Yes
Yes
---
Coverage
Coverage of prepaid providers varies greatly and depends on both the quality of the host carrier's native coverage as well as the ability to roam onto other carriers using the same technology (GSM or CDMA). Verizon has the best nationwide coverage by far, followed by AT&T, Sprint, T-Mobile, and Nextel (now part of Sprint). It's important to distinguish between native coverage and roaming coverage, because some prepaid carriers don't allow roaming, even at extra cost, so coverage on these carriers will be non-existent if you go out of their relatively small native coverage area. Some prepaid carriers do allow roaming but charge significantly higher rates for it.
PagePlus charges 59¢ per minute for off-network roaming. This is expensive, but the reality is that most users will not go out of Verizon native coverage areas all that often so occasional roaming charges in exchange for better coverage is a worthwhile trade-off.
The only GSM that is primarily on AT&T but that allows off-network GSM roaming on most U.S. GSM networks is Tracfone GSM (extra cost), and Tracfone Net10 (included) There are many reasons to avoid Tracfone and Tracfone Net10, but if you can put up with using their proprietary handsets and their relatively high per-minute rates, then you can at least get decent coverage (though not as good as with PagePlus). Remember, even though these are GSM services you can only use the handsets provided by Tracfone and Net10 which keep track of your balance in the actual phone.
Click Here for Coverage Map Information
---
Extremely Low Cost Emergency Phone for Outgoing Calls Only
If you need an extremely low recurring cost cellular phone, only to use for very urgent or emergency calls, use ARN. You don't get a phone number, outgoing calls only.
As low as
83¢
Per Month

As low as
25¢
Per Minute

Always
0¢
Monthly Fee

Always

1 Year

Re-Upping
Absolute Lowest Monthly Cost—Outgoing Calls Only—American Roaming Network (ARN)
Click Here for ARN Information
---
Light to moderate users of cellular can save a lot of money by dumping their postpaid carrier and moving to prepaid. Prepaid is also good for responsible teenagers that need phones mainly for things like calling parents for rides home, or that need phones so parents can contact them, and that aren't going to get into gabfests with their friends, or send thousands of texts per month.
Actually, though most users don't realize it, it's far less expensive to use prepaid for heavy use as well. For example, PagePlus offers unlimited voice and texting for under $33 per month, which is less than most users pay for monthly service with limited voice minutes and no texting.
Very Inexpensive Prepaid Cellular
There are two very inexpensive prepaid cellular plans, in terms of lowest monthly cost. These are: T-Mobile Prepaid (83¢/month after the first year) and PagePlus ($2.31/month). Sadly, 7-11 SpeakOut recently significantly worsened their plans and even though $4.17/month is not all that bad, $2.14 of that is taken away in monthly fees, so that $4.17 buys only 13 minutes a month. Each service has pros and cons, which I have outlined below. There are many other prepaid plans available from various MVNOs (Mobile Virtual Network Operators) but they all have issues that make them undesirable. I have not attempted to evaluate all the plans. You can see a comparison that includes all the poorer plans at http://www.cellguru.net/prepaid_compare.htm.
Click Here for Cost Comparison Chart
---
AMPS. When All Else Fails Out In the Boonies.
Most Rural AMPS (Analog) Networks Remain Operational Even after the FCC AMPS Mandate Expired
On February 18th 2008, the FCC permitted carriers to turn off their AMPS (analog) cellular networks. The large carriers that have AMPS networks (AT&T, Verizon, and Alltel) turned off most of their AMPS networks soon after the mandate expired. However they are forbidden from turning off AMPS in areas where doing so will result in a loss of wireless coverage (they did turn it off, but they were forbidden from doing so!).
According to the FCC website, "Cellular licensees that intend to discontinue analog service after February 18, 2008 are permitted, in lieu of making a revised Cellular Geographic Service Area (CGSA) showing, to file a certification stating that the discontinuance of analog service will not result in any loss of wireless coverage throughout an affected CGSA."
If the FCC actually enforces their own rules, this virtually guarantees that AMPS service will remain available in areas where there is no digital coverage. Personally I could tell the FCC many areas even in the San Francisco Bay Area where there is only AMPS coverage, but somehow I think that the FCC has no intention of enforcing its own rules, at least in metro areas that happen to have extensive greenbelts where AMPS is the only available coverage.
Operators of small rural cellular networks have already indicated that the AMPS portion of their networks will remain intact "for the foreseeable future." This is because it would cost them a considerable amount of money to install enough towers with digital service to duplicate their analog coverage. They have already overlaid digital on all their towers, but digital requires far more towers to achieve the same coverage as AMPS.
The real question is whether Verizon, AT&T, and Alltel complied with the FCC rules and kept AMPS up and running in areas where there are not sufficient digital towers to provide equivalent coverage to AMPS. It's possible that the urban carriers that also have AMPS networks in rural settings will just quietly leave the rural portions turned on in order to remain in compliance, but they understandably don't want to get into the position of saying which areas will remain on and which will be turned off.
---
As low as
74¢
Per Month*

As low as
8.8¢
Per Minute

Always
0¢
Monthly Fee

As Long As

365 Days

Re-Upping
* 74¢ per month after the first year at $7.40 per month for a discounted $100 card. The discounted $10/30 minute/90 day card works out to $3.07/month
T-Mobile's prepaid is the lowest monthly cost GSM service available, both in minimum monthly cost and the per minute rate . It offers better coverage than AT&T's prepaid plan because it allows much more roaming. Data services are not available.
Click Here for T-Mobile Information
---
As low as
$2.31
Per Month

As low as
5.4¢
Per Minute

As Low as
39.8¢
Monthly Fee

Always

120 Days

Re-Upping
Page Plus is, by far, the best value in prepaid with one of lowest minimum monthly costs, the lowest per minute rate, the lowest cost hybrid plans for high volume and unlimited voice, messaging, and data, the best coverage, and with a large variety of handsets available (basically any handset that will work on Verizon). As long as you don't make many calls outside of Verizon's territory it's the best choice for most people.
Click Here for PagePlus Information
---
As low as
$4.17
Per Month

As Low As
14.3¢
Per Minute

Always
$2.14
Monthly Fee

As Long As

365 Days

Re-Upping
7-11 has worsened this plan considerably, but it still has the lowest minimum monthly cost of any MVNO on the AT&T GSM network.
Click Here for 7-11 SpeakOut Information
---
Wal-Mart StraightTalk by TracFone
Click Here for Straight Talk Information

---

Beware of the Lousy Prepaid Plans
Be very wary of the plethora of prepaid offers, most of which have some catch that make them undesirable. In general, the most heavily advertised pre-paid plans are also the poorest plans. You want to watch out and avoid prepaid plans with:
Relatively high monthly minimums (>$3), such as Net10 ($15/month), Verizon InPulse ($8.33/month), AT&T Go Phone ($8.33/month), Tracfone ($6/month) and Virgin Mobile ($5/month).

Short expiration times between recharges, especially on lower value cards. Try to avoid any carrier that doesn't offer at least 120 days between recharges, even on the lowest value card. It's a hassle to have to recharge the phone often.

No roaming, especially if they use the Sprint or T-Mobile network. Some carriers that don't allow roaming onto other carriers in areas where they don't have network (Virgin Mobile and other Sprint-based MVNO (mobile virtual network operator) carriers don't allow off-Sprint roaming, even though Sprint post-paid plans do allow extensive roaming to compensate for Sprint's limited network). T-Mobile does allow some off-network roaming, but you don't get unlimited access to the AT&T GSM network. Virgin Mobile and T-Mobile are among the worst in terms of coverage. Avoid all MVNOs that use Sprint. These include Virgin Mobile, 7-11 SpeakOut (CDMA only, GSM is okay), and STI Mobile.

High per-minute costs. If you buy the large refill cards then minutes should never be more than 10¢ each. For the smaller refill cards minutes should not be more than 20¢ each.

Daily charges. Some prepaid plans charge you as much as $1 per day in service charges. You may as well get a postpaid plan if you're paying that much.

High Roaming Costs. Some prepaid plans allow roaming but at very high rates, sometimes more than $1/minute.

High SMS rates. SMS should not cost more than 10¢/message.

Nights and Weekends and Mobile to Mobile. Most prepaid carriers don't offer free nights and weekends or free Mobile to Mobile, you pay for every minute you use. So while you may never use all your peak minutes on your postpaid plan, you may actually be using a tremendous amount of minutes that you're not paying for directly.
---
Low Cost1 Unlimited and High-Volume2 Prepaid Plans
1. $60 or less for voice and messaging
2. Minimum of 1000 voice minutes and 1000 messages
For this table, I am including plans that cost $60 or less per month, and that offer a minimum of 1000 minutes and 1000 messages. Higher cost postpaid unlimited plans are available on all four major carriers.
There have been a rash of new, relatively low cost, unlimited and high-volume prepaid monthly plans released in the past few months. Ironically, prepaid unlimited is now significantly less expensive than postpaid unlimited and in most cases you can sign up for automatic service renewals. The only difference (in terms of cost) with postpaid is that you're paying a month ahead versus a month behind. Unfortunately, prepaid coverage is often significantly worse than postpaid coverage from the same carrier because their postpaid services typically allow roaming onto other carriers for no additional cost while prepaid roaming is limited or non-existent. In some cases (PagePlus) you still get roaming coverage but you have to pay extra for it (paying extra isn't a big deal if it's only for occasional roaming, but it can be a very big deal if you do extensive roaming).
Paying and Discounts
Check for discounted refill cards at CallingMart.com. Use discount code ca3p-1207 for an extra 3% off.
You need to be certain that the discounted cards can be used to pay for unlimited service, and they are not restricted to regular, per-minute, prepaid plans. For example, you can pay for PagePlus unlimited and 1200 service with either regular refill cards (that are discounted), or with cards that have the exact amount for their unlimited or 1200 service (bought from PagePlus), which are not discounted; there's a large difference in the net monthly cost depending on how you pay for the service. It is not clear whether you can pay for the AT&T "Feature Package" (which adds unlimited service to your prepaid account) with regular AT&T prepaid cards. It's not clear if Boost CDMA uses the same cards as Boost iDEN. Note that if you buy discounted refills then you can't use the automatic refill option which deducts the monthly charge from your credit card.
High Volume
Unlimited
Straight Talk "All You Need"
Page Plus 1200
PagePlus Unlimited
AT&T 60 Unlimited
Boost CDMA
Boost iDEN
Straight Talk Unlimited
Native Network
Verizon
Verizon
Verizon
AT&T
Sprint
Nextel
Verizon
Roaming Networks
None
All CDMA
All CDMA
Limited GSM
None
None
None
Voice
1000
1200 Minutes
Unlimited
Unlimited
Unlimited
Unlimited
Unlimited
Texts
1000 (texts or MMS)
1200 (texts or MMS)
Unlimited
Unlimited
Unlimited
Unlimited
Unlimited
Included Data
30MB
50MB
20 MB
None
Unlimited
Unlimited
Unlimited
Additional Data
Not Available
$0.60/MB
$0.60/MB
$2/MB
Not Applicable
Not Applicable
Not Applicable
MMS
1000 (texts or MMS)
1200 (texts or MMS)
Uses data allocation
Unlimited
Unlimited
Unlimited
Unlimited
Lowest Monthly Cost
$30
$251
$331
$60
$50
$50
$45
Discounted Refills
No
CallingMart.com
CallingMart.com
?
?
CallingMart.com
No
Fees/Taxes
None
None
None
Extra
Extra
None
None
Roaming Cost
No Roaming
$0.59/minute
$0.59/minute
$0
No roaming
No roaming
No roaming
2G Coverage
Good
Excellent
Excellent
Fair
Fair
Poor
Good
3G Coverage
Excellent
Excellent
Excellent
Fair
Fair
None
Excellent
Smart Phones
No
Yes
Yes
Yes
Possibly
No
No
Handset Choice
Poor
Good
Good
Excellent
Poor
Poor
Poor
Canada Roaming
No
Unofficial2
Unofficial*
No
No
No
No
Mexico Roaming
No
No
No
Yes ($0.25/min)
No
No
No
Pros
30MB of data (but no smart phones to use it on). Free 411
Excellent coverage, Smart Phones available, Low Cost, MMS does not come out of data allocation
Excellent coverage, Smart Phones available, Low Cost
Unlimited MMS
Unlimited data, Smart Phones available but in a roundabout way,
Unlimited data, no garbage fees.
Unlimited data (but no smart phones to use it on!). Free 411.
Cons
No Smart Phones, no roaming so coverage limited to Verizon's native network.
High roaming charges if you go off of Verizon's native network.
MMS comes out of data allocation, High roaming charges if you go off of Verizon's native network.
Expensive, no data allocation included, Coverage is not as good as some other plans, or as good as AT&T postpaid.
No roaming, so coverage very limited. Boost Unlimited CDMA sold only at Sprint stores, not online.
Coverage extremely limited. No Smart Phones. No 3G.
No Smart Phones, no roaming so coverage limited to Verizon's native network.
Comments
No reason to choose this over PagePlus 1200
Best high volume plan
Best unlimited plan if you don't use too much data.
The only unlimited MMS plan on AT&T.AT&T prepaid coverage is significantly worse than AT&T postpaid coverage.
Lack of coverage outside limited Sprint native coverage area really limits usefulness.
iDEN network coverage is extremely limited.
If you can figure out how to get a smart phone onto this plan then it'd be pretty good as long as you never went outside Verizon's native coverage area.
1. These prices are available by buying the $50 refill card, which has a face value of $56, at a discounted price of $46 (when Callingmart has an 8% off sale). You can always get 5.91% off PagePlus at Callingmart by using the coupon code ca3p-1207. Sign up as a Callingmart fan on Facebook and you'll receive notifications of periodic sales where PagePlus is on sale for 7% or 8% off regular price. They also put AT&T and T-Mobile refills on sale.
2. PagePlus users have roamed in Canada. Sometimes it only works for incoming calls, sometime it only works for in-Canada calls, sometimes it works for international calls to the U.S.. Sometimes it doesn't work at all. Don't depend on it working.
---
Tourists to the U.S. from GSM Countries

Tourists from Europe and Asia often want to buy prepaid SIM cards in the U.S., and use their unlocked quad-band GSM phones while on vacation. This is actually not a wonderful idea. GSM coverage in the U.S. is relatively poor, and both the initial cost of prepaid SIM cards, and the per minute rates, are quite high. Unlike most of the world, in the U.S. you pay for incoming, as well as outgoing calls (the phone numbers of mobile phones are indistinguishable from those of landline phones).

AT&T stores will sell you a prepaid SIM card for $50, that has a $30 credit on it (not available on-line) but beware that AT&T severely limits roaming on prepaid, and coverage is far poorer than on their postpaid accounts. T-Mobile stores will also sell you prepaid SIM cards for $10. The T-Mobile network is much more limited than the AT&T network, and roaming onto other GSM networks with a T-Mobile prepaid account is limited.

Tourists often go to the very places where GSM coverage is the worst, such as national parks. It is a better idea to purchase a prepaid phone on CDMA/AMPS and sell it upon returning home (or keep it for a future visit). Just as many U.S. residents keep an unlocked 900/1800 Mhz GSM phone for use on journeys outside North America (and buy cheap prepaid SIM cards upon reaching their destination), residents of Europe and Asia are better off not trying to use GSM in North America. By 2015, GSM should be ready for prime time in North America.
If you have someone that can arrange it in advance, obtain a PagePlus CDMA phone. You can buy these phones from PagePlus for $40, including activation, or you can buy a used Verizon CDMA phone on eBay or craigslist. If you can find a Tracfone CDMA phone that would also be a good option.
---
Landline International & Domestic Long Distance
Since with prepaid you're paying for every minute, you may want to use a landline when possible to save money. But using a landline with a long distance service that charges 6¢/minute make no sense when you can use a prepaid phone for 5.4¢/minute! Also, if you want to call internationally from your cell phone then you'll want to do so through a prepaid provider that charges very low rates, versus the rates charged by your cellular carrier.
There are two prepaid long distance services I've used that I recommend. OneSuite charges 2.5¢ for domestic calls made from a landline calling a local access number (2.9¢ for calling their toll-free number). You don't need to use a PIN if you go on-line and program in the phone numbers that you'll be accessing their system from. You can also program in your frequently called numbers into a speed-dial list. OneSuite also offers local access numbers in many countries outside the U.S.. International calls are very inexpensive as well.
TalkLoop is only 2¢/minute for domestic calls made from a landline calling a local access number (3.5¢/minute for Alaska and Hawaii) but they charge 3.9¢ for accessing their system using a toll-free number. They have slightly lower rates than OneSuite for international calls. They do not have any access numbers outside the U.S.. The problem with TalkLoop that I've found is that the local access numbers often have busy signals, so you end up using the toll-free access number and paying 3.9¢/minute.
Google Voice is another good option for calling from your cell phone, but it's invitation only, and has no local access numbers (you call your own Google Voice number to access the network).
---

GSM Handsets—Be sure that it supports 800 Mhz and 1900 Mhz!

If you still plan on buying a SIM card for your GSM phone, note that U.S. GSM service is now at both 800 Mhz and 1900 Mhz. The better coverage is at 800 Mhz. An old tri-band phone (900/1800 Mhz and 1900 Mhz) is NOT a good idea for the U.S., as the already marginal GSM network will be unbearable if you don't have access to the 800 Mhz band. Since it's been quite a while that U.S. GSM has been at both 800 MHz and 1900 MHz you'd think that no one would be trying to use GSM with a phone that doesn't support 800 MHz, and you would be wrong.
---
The best deal for roaming internationally, in multiple countries, with a prepaid GSM phone is CelTrek. Another option, with a lower start-up cost but slightly higher rates, is MaxRoam.
---
Every prepaid provider I list above allows you to port your existing number to them. Since you don't get a number with ARN, obviously porting doesn't apply. Remember that you must not discontinue your old service prior to trying to port your number.
---
Try these Automated Services Before Paying $1.50 or more for a Directory Assistance Calls
1-800-466-4411 (Business Listings Only)
1-800-373-3411 (Business & Residence Listings) (1-800-FREE 411)
---
Avoid Net10, Verizon InPulse, AT&T Go Phone, Virgin Mobile, Boost, Jitterbug, Tracfone, Cricket, and MetroPCS.

Consider the minimum monthly cost if you're an extremely light user, since it will use up more of your money than your actual calls.

Consider the hassle of having to re-up every 120 days with Page Plus, versus once a year with T-Mobile and 7-11 SpeakOut.

Consider the per-minute cost at the level you will be using the phone. Remember that it often pays to buy one big block of minutes in order to get a low per-minute rate, then buy smaller cards to keep the account active.

Consider the coverage of each carrier since they are very different. PagePlus has the best coverage by far, followed by 7-11 SpeakOut, with T-Mobile far behind.

Consider the unlimited plans as an alternative to regular postpaid plans. PagePlus offers 1200 minutes, 1200 messages, and 50MB of data for under $25 per month.

Don't get carried away with the "free" phone you get when you sign a contract. It's still less expensive to purchase a phone and use prepaid.
---
Please Support this Web Site by Using these Links when Ordering from B&H, Amazon & Adorama

I pay for the domain names and web hosting for these informational web sites out of my own pocket,
to support the dissemination of accurate and unbiased information on the web.

If you find these sites helpful, then please help me continue to provide
this service by using these links when ordering from CallingMart, Amazon, Adorama, or B&H. I receive a small percentage
of sales when you use these links. Thank you to everyone that has been supporting these sites.
© 2009
The Nordic Group
---